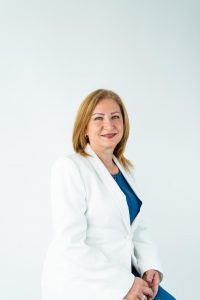 Dr. Pinar Dadah strives to provide her patients with the best possible dental care. She puts great emphasis on education and encourages her patients to understand and to be involved in their treatment plan. From simple cosmetic services, Dr. Dahah provides customized care to every patient - enhancing one smile at a time.
Dr. Dadah has been practicing dentistry for over 30 years. She has a Bachelor's degree in Oral and Dental Surgery and received her Master's Degree in Conservative Dentistry from University of Baghdad 1992. She had a private practice and was a teaching faculty at the University of Baghdad for 18 years. Dr Dadah then relocated to the United Arab Emirates where she practiced as an Endodontist at the Ministry of Health – UAQ Dental Center for 10 years. She then relocated to Canada and obtained her dental license.
She is a member of Royal College of Dental Surgeon (RCDSO), Canadian Dental Association (CDA), Ontario Dental Association (ODA), Halton PEEL Dental Association (HPDA), Canadian Iraqi Dental Society (CIDS).